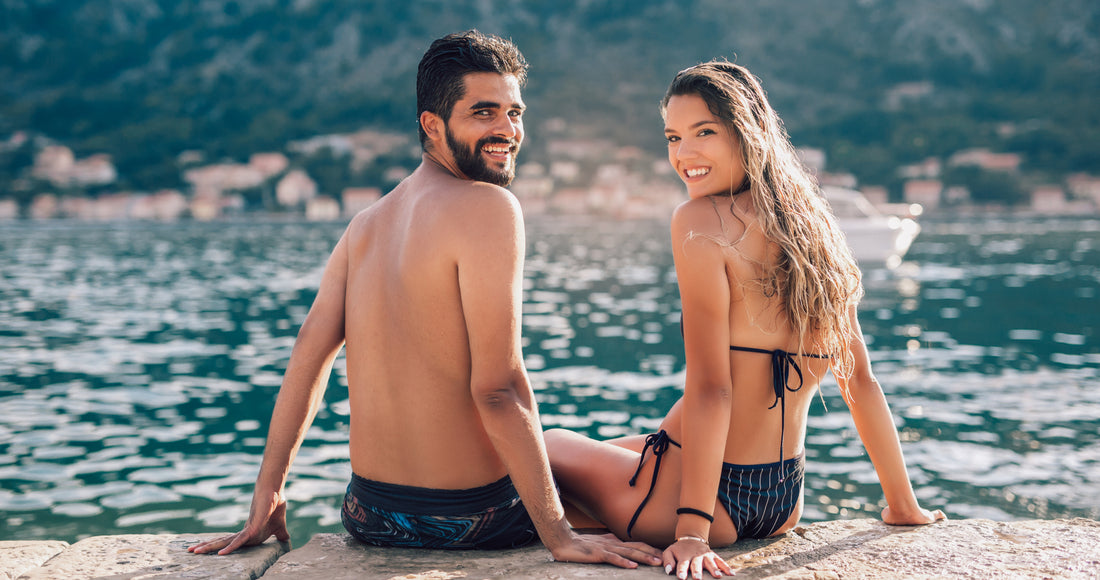 7 Steps To Your Healthy Tan

It's that time of the year!  The days are long and the temperatures are high.
Summer is such a great time where the whole world seems to come to life. 
It's the time when we wear lighter clothes and expose parts of our skin to the
health-giving qualities of the sun. One of the big bonuses of this is that it allows us to get a tanned healthier colour.

A good tan can show us at our best. Having 'killer curves' or a great
physique is great, but when you have a great tan on top of that, it really completes the whole look. It can work wonders for our confidence.
Yet it's still important to be careful when setting out to achieve our summer glow.

Tips For Successful Tanning

1. Make sure to use a suitable sun tan protection lotion when you go out in the sun.

2. Avoid sun exposure (particularly in foreign sunny parts), between the hours of 12 to 3pm when the burning rays are at their strongest.

3. Keep sun exposure to two to three hours a day – past this point you will be putting your skin at risk of burning.

4. Wear a hat and sunglasses to protect your head and eyes from the burning rays.

5. Eat beta carotene rich foods: Sweet potatoes, carrots, dark leafy greens, spinach, kale, red peppers, etc. (Beta carotene is amazing in the way it contributes to the maintenance of normal skin and healthy vision. It can also enhance the natural glow of the skin. Skin health is so important when in the sun)

6. Consider taking the health supplement tyrosine which is involved in the body's natural production of Melanin.  (The pigment that helps you tan. This is really only of benefit if you are in direct sunlight)

7. Make sure you stay hydrated.
Following the steps above can really help you make the most of these sunny days.
Sunshine In A Box


For those who are interested in exploring a new level of safe sun tanning, then Sunshine In A Box  is for you! 
The box contains two separate tanning capsules containing a mix of natural food extracts to help accelerate a deeper, healthier, sun-kissed tan. 
Ultra Bronze contains tyrosine the amino-acid that helps in the
makeup of Melanin the pigment that helps us tan. It is an ideal natural tan support supplement. 
Bora Gold  is a unique beta carotene supplement that can be an
ideal aid in giving us our best colour.
Sunshine In A Box is the perfect combination for anyone looking to have a natural healthy tan all year round.